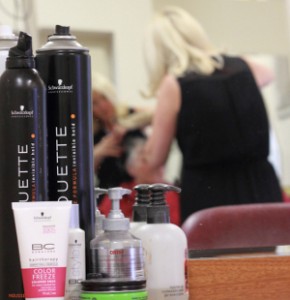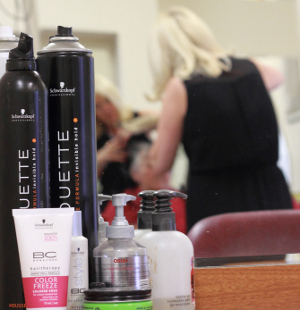 Our friendly unisex salon is located right in the heart of Allerton Road with plenty of car parking right along the length of Allerton Road and provides all the services you'd expect from such a long-established & experienced salon.
Hair Cutting: We pride ourselves in ensuring a cut that the client is happy with & can easily maintain. All our stylists have a wealth of experience and are more than happy to discuss your ideas for a change of style or any particular issues you have with your hair that bother you. Naturally we offer colouring and unlike many less experienced salons, we can also offer a colour correction service to help put right any problems that you've had with colouring in the past. Perming for volume or curl is of course also available as is ear-piercing and a range of products from Schwarzkopf & Racoon. Our status as a Schwarzkopf Key Salon ensures that we have the ideal treatment or product for you no matter whether it's for dry hair, greasy hair, anti-dandruff or coloured hair. We're delighted that so many brides come to us for our wedding styles and don't forget that we also carry out Yuko Hair Straightening and have both Weft & Racoon Hair Extensions. Take a look at some of the cuts, colours & styles that our clients regularly treat themselves to at Edge Hair and don't forget to check out the gallery page for even more ideas! Now open late night Thursday & Friday till 8pm!
Do you work on Allerton Road? Receive 20% off services over £20 late night Thursday & Friday!
Receive 10% off services over £20 Monday, Tuesday & Wednesday!